Testimonials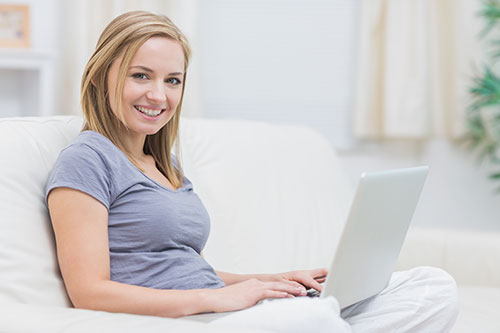 Average rating:
32 reviews
Jul 11, 2015
Knowing I was looking for someone to service my computer, a friend recommended I give Vinny a call. He had him work on his computer and was quite satisfied.
I called Vinny and explained what I was looking to have done, he assured me he could certainly help me. We set aside a day and time for him to come.
He was very punctual. He looked at my unit and knew exactly what was needed. After explaining to me what he would do, and what the cost would be, I told him to go ahead with the job.

I have had him here three times since to make changes and do some additional work.
He offered advice and suggested changes which enhanced the system.

He is very knowledgeable, his rates are reasonable and you feel that you made a wise choice in calling him.
Jul 2, 2015
I have had many IT people try to give me advice on my computer. Once they left the problem was never solved and I spent quite a bit of money with NO RESULTS. Vincent Puccia was the best IT person to take care of all my problems. Vincent came into my home and completely repaired all issues on my computer. Being is real estate I am out of business when my computer is not working. Don't hesitate to bring Vincent into your home it was a great experience.
Jun 6, 2015
I completely agree with the comments of Bob Christie. Vin immediately responded to my call last Wednesday regarding my PC issues. Vin came to my residence on Tbursday morning as promised and Vin diagnosed the problem as a virus and took my computer offsite for repairs as this was the least expensive. As promised, repairs were completed and the PC returned within two days. Vin saved all my documents and removed and reloaded all the computer programs. My PC has not worked this good since it was first installed. I completely recommend Vin. He is friendly and outgoing and I would and will recommend him to anyone in need of PC repairs. Thanks Vin.
May 23, 2015
Three days and 12 hours of working with my office software's tech support department yielded nothing but a headache in trying to get a new peace of hardware to work with the computer. With in minutes Vinnie was able to figure out that it was power issue and we needed a dedicated USB 3.0 card to power this new piece of hardware! Thank you for your speedy response to our call for help and getting things working when the company whom sold it to us could not!
May 12, 2015
Thanks for working on my "new" machine. My testing has been satisfactory in the last few days. My backups came in handy in getting the machine up to date for what I need to do. Thanks Vinnie.
May 10, 2015
I have had problems with several somputers in my home recently: desktop as well as laptop. I called Vin and he responded quickly, spent time carefully and meticulously diagnosing the problems, and took the computers off-site for repairs. The problems were extensive, and Vin not only eliminated the problems but followed up to eliminate additional bugs that occurred after the original issues were diagnosed. Vin is thorough, friendly, and timely about repairs. I highly recommend his services.
May 1, 2015
I have been using Vinnie for years. He recently built me a new computer. He is a stand-up guy who is very knowledge & professional. He is always available & goes out of his way to offer advise & assistance. I have recommended him to my family & friends who are also satisfied customers. Our kids have even called him with technical problems with Xbox & Ipads! He's always so thoughtful & Kind.
Apr 22, 2015
I recently purchased a new computer from Dell Small Business Division. What a mistake that was. However, I did not know that Vinnie could help. Had I known about him before I purchased the computer, I never would have been subject to the grief that Dell caused me in the tax season. Then along came Vinnie to the rescue. He was able to remove all of the useless hardware that Dell overcharged me for and he fixed the operating system problems that six Dell Technical support specialists could not resolve. Vinnie is the best! I will never attempt another purchase without him.
Mar 29, 2015
I have been using Vinnie for many years. He is always so nice and kind and very knowledgeable. He is always able to solve our computer problems and answers all our questions. Many times my children or I have called to ask a computer question and he is always happy to help or guide us through what we need to do. Also, he has come to our house on short notice when we have had computer problems and I can't thank him enough for doing that! I always recommend Vinnie to my family and friends. Vinnie is the best!!
Mar 16, 2015
I use my computer for trading the markets every day. I had many problems with a virus. VTM Computer Solutions came to my home and resolved all issues on my computer. I am convinced that Vincent will be used for all future updating and computer repairs.
Thank You.