New Computer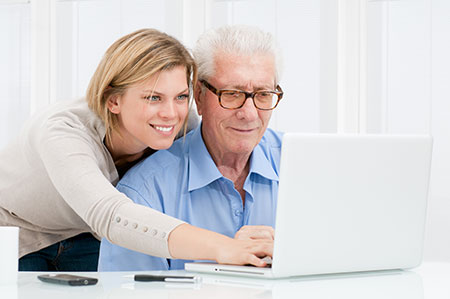 Time for a new computer?
Let me help!
If you're in the market for a new computer, I can build and deliver a new computer with the hardware, software and features you want – directly to your door. I also sell all the top name brand computers, laptops and equipment.
The large computer stores sell you what they have in stock and push old inventory. When you need service, the big stores tell you to contact the manufacturer or one push their service packages at an extra cost.
At VTM Computer Solutions I take the time to discuss what you need. I then build a custom high quality computer with the software you need and transfer all your data from your old computer to the new one.
The Big Computer store sales person has one goal. Sell, Sell, Sell. My goal is to take care of my clients and offer the best I can. I offer brand new desktops, and data servers that are custom built for your small business, home business and general home use. I give you the best combination of price and quality—you get exactly what you need and do not pay more for things you do not.
If you've already purchased a new computer system elsewhere and you're having trouble setting it up give me a call. I offer new computer setup and configuration, including printer and hardware setup.
I also offer products from all the major PC manufactures like:
Lenovo
HP
Dell
Asus
Acer and others
When you experience any of these problems, I can help:
A computer support consultant that speaks to you so you cannot understand
Phone support from another country with a language barrier
Software or hardware problems that never get repaired
Computer techs that show up late and don't call to let you know
Big store techs that push expensive products that you really don't need
Call Vincent at VTM Computer Solutions at (732) 735-6933.