Computer Upgrade Expert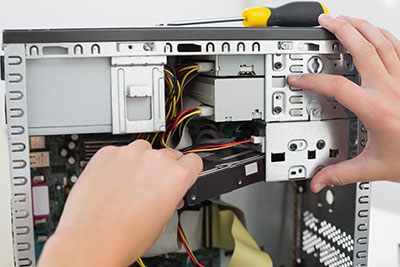 Is it time to get a computer upgrade?
VTM Computer Solutions can help with technology problems like this:
My computer is taking forever to start up
Seems like it's infected
It used to run so much faster
Software applications are not running correctly
My internet keeps giving errors
My computer is always freezing
Date & time on my PC are never correct, even after I reset it
These problems can be caused by hardware starting to fail, including memory (ram) issues. 
I am able to diagnose all hardware problems for you. In fact, most of these problems can be solved by simply upgrading failing hardware. I handle all types of hardware upgrades in PC's, Macs & laptops.
Hardware upgrades include, but are not limited to, the following:
Computer Power Supplies
Processors (CPU's)
Video Cards (for Gaming or HD Graphics)
Hard Drive Upgrades
Memory Upgrades
CD-ROM
CD-RW (CD Burner)
DVD-ROM
DVD-RW (DVD Burner)
Motherboards
Sound Cards
Network Cards
I can help to prolong the life of your existing computer by installing additional memory, sound and video cards, upgrading hardware needed to keep it running and much more….
If your problem is not listed, Call Vincent at VTM Computer Solutions at (732) 735-6933.