Virus Removal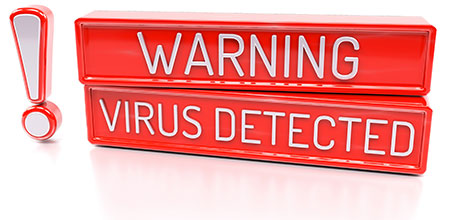 If you think you might have a virus, don't panic!
Computer virus removal is one of my specialties. If you suspect a virus has infected your machine, get help right away. I can diagnose your computer to determine what the problem to quickly get you back up and running properly.
Symptoms of a computer infected with a virus or malware include:
Pop Ups about Anti-Virus Software
Computer Running SLOW
Website Links Go To Incorrect Page
Home Page Has Changed
Windows Features Disabled
FBI Warning Screen
All Your Icons Have Disappeared
If you need HELP, onsite and offsite services are available. Call Vincent @ VTM Computer Solutions (732) 735-6933 if you are experiencing any problems with unwanted, annoying pop ups, a sluggish computer, or applications do not run properly. You may already have a virus.
The good news is that I have 14 years hands-on experience with malware and virus removal.
I come prepared with the necessary hardware, software and diagnostic tools to successfully resolve the problems.
I provide onsite computer repairs and support services, and have hundreds satisfied clients. I will provide you with multiple solutions to solve your problem, as well as installing measures to prevent re-occurrence.
Call us today for your computer virus removal.